KANKI has a factory certified by the Japan Frozen Food Association.
KANKI, an organization with ISO 22000 certification,continue providing safe and reliable products to satisfy customers' appetite and contribute to their health.
KANKI is in pursuit of a future in which people's dreams will come true through the production of food.
Breaded oyster / 炸牡蠣 / かきフライ
One of the traditional Japanese dishes is "Deep Flied Oyster". It is a product that can be fried from frozen state by Japanese refrigeration technology.Add a lemon to the shredded cabbage and eat it with a tonkatsu sauce, okonomiyaki sauce, tartar sauce , or soy sauce etc.
Oyster gratin / 帶殼芝士牡蠣 / かきグラタン
Based on white roux made from flour and butter, we made homemade Japanese style gratin sauce. It has been familiar to as a Japanese dishes for a long time, and it is supported by a wide generation.
Scallop gratin  / 帶殼芝士扇贝 / ほたてグラタン
Mainly used in Aomori prefecture Mutsu and Hokkaido scallops.
You can bake in a microwave oven or an oven toaster. When the sauce on the shell boils, you can eat them.
Crab gratin / 芝士螃蟹殼 / かにグラタン
It is a cute "KAWAII" gratin that uses the crab's shell as a dish.
As you like, you can topping cheese or arrange the taste with your favorite seasoning, and how to enjoy it spread.
Fried sardines / いわしのから揚げ
I made ready to heat deep – fried sardines by fresh sardines.
It is Japanese style to eat as it is after deep-fried it.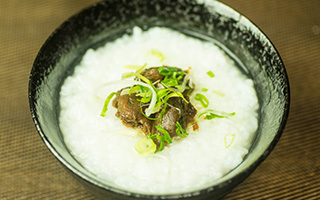 Oyster with sweet soy sauce / かき甘露煮
KANRONI is one of Japanese style dishes.
We carefully selected the materials used for it, made a special "sauce",
Please experience authentic Japanese food with a recipe that is transmitted to us since long ago.